GENERAL SUBMISSION AND FORMATTING GUIDELINES
ALL SUBMISSIONS to any project must be sent through the SUBMITTABLE link on this page. There will be no exceptions to this procedure.
Text of all fiction, poetry, or non-fiction must be formatted and saved in Microsoft Word or Open Office in .docx, .rtf, .doc, or .odt
The preferred font is Times New Roman, 12 pt.
Prose should be double-spaced; Poetry should be single-spaced with 1-inch margins all around on 8.5 by 11 standard page size.
Contact information: Name, Address, Email, Phone Number should be included at the top left of the first page of your submission.
For Prose, the total word copy of the document (sans title) should be included at the top right of page one; for Poetry, the line count should be included at the top right.
IMPORTANT: A biographical blurb should be included AFTER THE TEXT of your submission on the last page of your text.
If there are breaks in your text (either prose or poetry) that should be indicated, use three centered asterisks to indicate this * * *
SUBMISSIONS FOR
JOURN-E: The Journal of
Imaginative Literature
vol.1, no.2
Autumnal Equinox 22 September 2022
Will be open from 20 March 2022 to 1 May 2022, and will close on Beltane, 1 May 2022.
ALL SUBMISSIONS MUST BE SENT THROUGH OUR SUBMITTABLE SERVICE.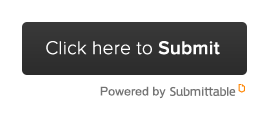 JOURN-E will be published online on both the Vernal and Autumnal Equinoxes each year. On those same dates, CALLS FOR SUBMISSIONS for the next issue will be made, with the deadlines of Beltane (1 May) and Samhain (31 October), respectively. A "SAMPLER" version of each issue will be freely available to download in PDF format, BUT the full issue will only be available to subscribers or purchasers.
In addition to each online publication, JOURN-E will be available as a print publication released FOR SALE on the same publication dates as the online version.
Each division of the pentapartite journal, representing the genres noted above, will include: at least two original short stories, at least three poems, at least one illustration, and, IDEALLY, at least one scholarly article, at least one scholarly review. All submitted work must be relevant to one of the genres of the high imagination included in JOURN-E Additionally, at least "classic" public domain story, poem, article, or review will be included in each of the five sections: ADVENTURE, DETECTION & MYSTERY, FANTASY, HORROR & THE SUPERNATURAL, and SCIENCE FICTION.
---
The banner and title logo© for Mind 's Eye PublicationsTM were designed by the magnificent artist/illustrator, Paul Mutartis Boswell.